Fine Tips for an Asia Holiday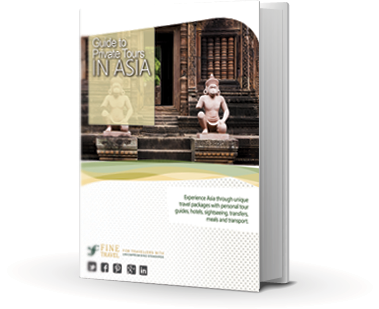 The many countries within Asia could take a lifetime to explore and experience. When investing the time and money to visit Asia, you may want to have a holiday planned just for you.
In this complimentary eBook, you will learn about the value of having a travel organiser personalise your itinerary. If doing exactly what 'you' want is your idea of a perfect holiday, then a private tour is well worth the investment. Aside from ensuring you see and experience the best of the country or region, you do not have to worry about language, safety or struggling by yourself if something goes wrong; a Private Tour Guide is there just for you.
THIS EBOOK HIGHLIGHTS:
Travelling with people you know in a place you don't
Ways to ensure you stay on track and not get lost
Utilizing friendly tour guides in the region
And much more!
Thank you for your interest. Download our Guide to Private Tours in Asia eBook today >